Struggling for gravity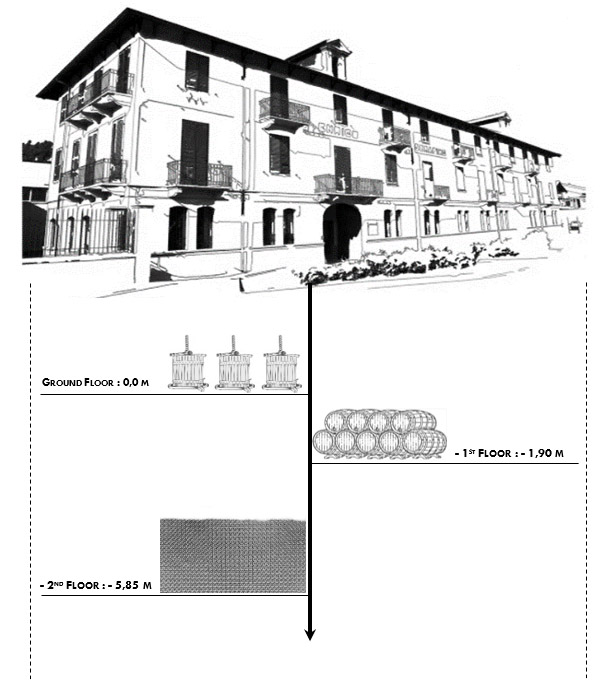 The original structure of the Enrico Serafino winery had been designed on three different levels to take advantage of height differences. In the past and even today, the winemaking process, from grape reception to bottling, is realised using gravity primarily and reducing pumping practices. This way, berries, their juices and wines are handled as gently as possible.
On the ground floor, we receive, select and transform the grapes.
On the first underground floor, we refine our red wines in oak barrels.
Finally, on the second underground floor, we age our wine in bottles.